3rd February 2023
World Cancer Day: hospice care helps Angie keep promise to best friend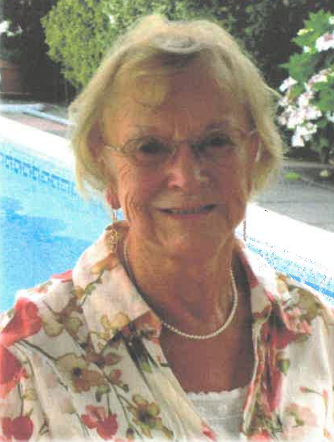 When June Pulfrey was diagnosed with incurable breast cancer, she told her best friend Angie that she wanted to be at home at the end of her life.
Angie promised to look after her, and she and other friends took it in turns to keep an eye on June – who lived alone – as her condition deteriorated.
Hospice at Home care
A care package including Hospice at Home visits was put in place for June in her East Bridgford home.
"June had no relatives, so when she came to the end of her life, it was such a relief to have this care package in place. It was so good how professional everyone was and how they all worked together," said Angie.
"The hospice made a tremendous difference. The setup was brilliant.  Nurses came to stay all night with June and were so compassionate."
Lasting friendship
June and Angie had been friends for 40 years and were close neighbours. When Angie's partner died at the start of the pandemic, both were on their own, which drew them even closer together.
Several years earlier, June had made a funeral plan with Angie.
"She knew exactly how she wanted things to be. She wanted a wicker coffin and a memorial service at the local church," Angie added.
"One thing she said was 'whatever you do Angie, don't put me in a home'. She wanted to die in her own house. Her bedroom looked out on the garden and she'd lie in bed looking out at the oak tree and the birds feeding."
Promises kept
With help from the hospice and other agencies, Angie was able to keep her promise and enable June to die peacefully at home, aged 92.
June, was a sociable, fun-loving person who enjoyed hosting parties. In her younger years she worked as a court stenographer, recording transcripts of court proceedings. When she left school she went to secretarial college where she became a very proficient shorthand typist and won a national award.
Angie said: "I really miss her, but I'm happy we were able to do things exactly as she wanted and keep her at home. The care from the hospice helped so much."
Nottinghamshire Hospice provides crucial palliative care at home for patients at the end of their lives and support for their loved ones. Find out more about our services here.