30th September 2021
Wraparound care adds life to days
When you dedicate a light to your loved ones during our Light Up a Life appeal, you'll be helping us support the families we care for to make special memories too. Today we bring you Mick and Carole's story.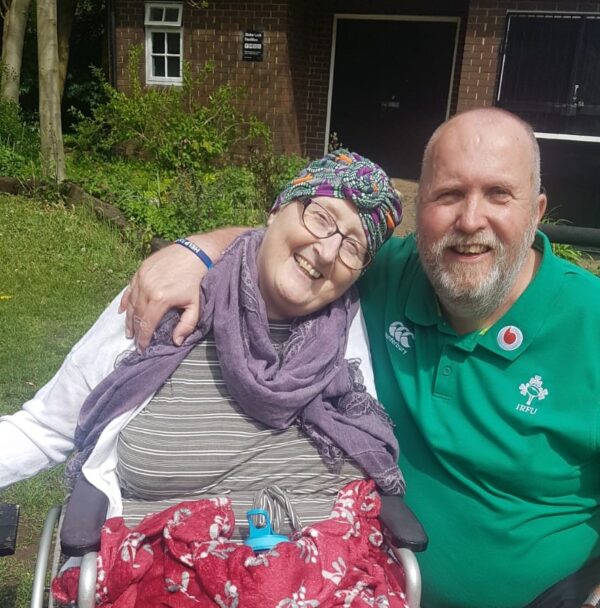 Mick Murphy and his wife Carole celebrated Carole's 60th birthday early, because they knew she was coming to the end of her life.
Carole had been diagnosed with stage three ovarian cancer in January 2020 and treated with major surgery and chemotherapy, but the cancer was very aggressive and spread to her abdomen and stomach.
Hospice intervention
Nottinghamshire Hospice stepped in when Carole came out of hospital in May, to allow her to spend her final weeks at home. They provided day and night care in shifts and short visits which allowed the family to concentrate on making the most of the time they had together.
'The hospice contacted us when Carole was discharged. As soon as she was home, they were there within 20 minutes. The hospice care was stellar. I've been a carer myself and I recognise good care when I see it,' said Mick.
'I cannot speak highly enough of the hospice staff. They were caring, compassionate, consummately professional, and above all, human.'
'The team took great care to find out about Carole's background, likes, dislikes, and did everything possible to ensure her comfort as her needs increased and flag any concerns to the district nurses.
'Your visits were always an occasion, punctuated by laughter, singing and general banter. Carol loved singing and enjoyed company. She perked up when your guys turned up.'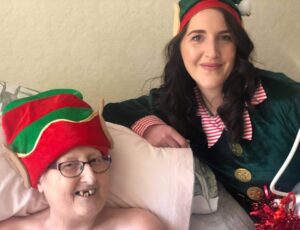 The couple's daughter Lizzie and seven-year-old granddaughter Ella were living with them at their Carlton home. Ella won an award at her school for being closely connected with Carole's end of life care.
'Your care was very inclusive of the whole family,' said Mick. 'It supported us all and having you guys there freed me up to do the emotional bit – holding hands, playing games and reading books.'
After Carole's diagnosis in 2020, Carole and Mick went away for a long weekend and decided they wanted as much quality of life in the time they had left together. Although Covid robbed them of opportunities to travel and meet up with friends and family, once restrictions began to lift in 2021 they managed to celebrate Carole's birthday, and Christmas, early.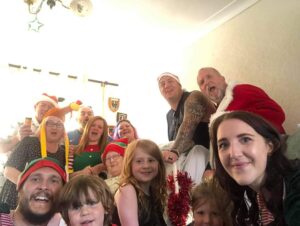 The couple, who met in the army when they were both posted to Hong Kong, also had former army friends visit for a 'last parade' with flags and banter. A group of veterans also did up their back garden so that Carole – a former florist who won a medal at Chelsea Flower show – could enjoy looking at it.
Mick said the hospice care enabled the family to make the most of those precious moments with Carole before she died.
'Your motto – adding life to days – is absolutely right. If I had to write a text book on how to support someone at the end of life this would be it.
'The hospice staff were an exemplar of how end of life care should be, and were a huge part in ensuring that the final part of Carole's life journey was a positive one. I thank you from the bottom of my heart.'
---
Throughout the festive season, our nursing teams will be out day and night across the city and county, caring for people in their last days and hours of life and enabling families to create precious memories at this special time of year.
Our Light Up a Life appeal invites you to light up the memories of your loved ones. Your donations will not only shine a light on the memory of those special people but will also light up the lives of those the hospice will be caring for this Christmas and beyond.