16th November 2023
Family support Light up a Life in Norma's memory
Norma Walker received Hospice in your Home care at the end of her life, helping her family to keep her in her Burton Joyce home before she died in July. Now Norma's family are supporting our Light up a Life appeal to help other families in the same situation.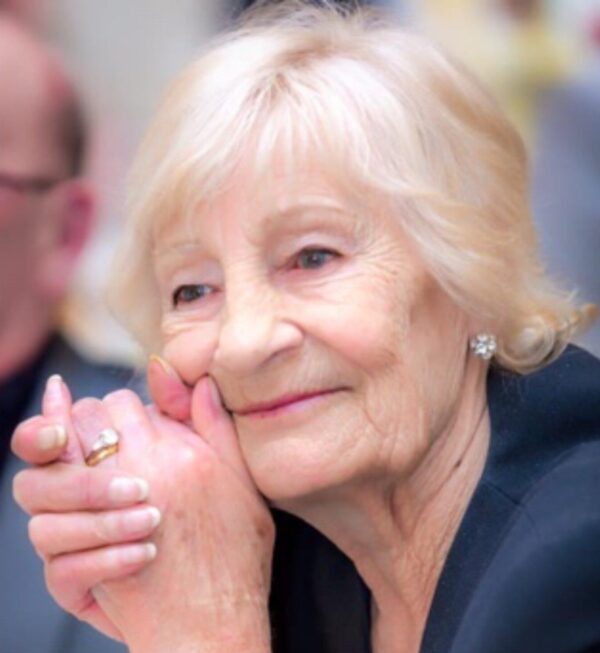 Norma, who had a heart condition, had been housebound for several years, but after a fall, her condition deteriorated and she was confined to her bed. Her daughter Gaynor and son Alan took it in turns to stay with her, but were becoming tired and anxious.
Gaynor says: "We didn't know what we were doing because we hadn't been in this situation before. I was completely in the dark about what to do when someone is at the end of life. Even things like feeding we didn't have a clue about. We were phoning the District Nurses every time something unexpected happened as we didn't know what was normal."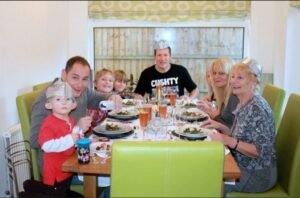 Reaching out to the hospice
One of the District Nurses suggested Gaynor got in touch with Nottinghamshire Hospice.
"When I phoned, I was very upset, but the lady said they could send someone two nights a week so we could get some respite. This was really reassuring and I felt so emotional, knowing we would get help, it was just wonderful to know we had some back-up.
'Guardian angels to help in desperate times'
"When the people from the hospice came it felt like guardian angels had walked into the house to help us in desperate times. They came to take care of my mum all night so me and my brother could get some sleep.
"This gave us space to process everything and to say everything we wanted to Mum in those final days. We had very open conversations about death which helped me so much to be at peace with Mum's passing.
"My daughter would come with me to be with Mum and we sat with her for hours holding her hands, which felt special."
Support in the final hours and beyond.
Norma passed away at home with a member of the hospice team present. Gaynor says: "It was lovely to know this lady was there with Mum at the end of her life. She really helped me through it."
At Norma's funeral, the family asked for donations to Nottinghamshire Hospice. They also donated her clothes to the hospice shop in Burton Joyce.
Celebrating Norma's memory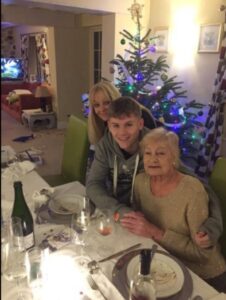 Now, as the family face their first Christmas without Norma, they are planning to attend our Light up a Life event to remember her.
Gaynor says: "Every year we'd celebrate Christmas together at my brother's house for a big family gathering. It will be very strange this year without her.
"We want to support Light up a Life because the hospice made such a difference to us. Without their help, I don't think we'd have been able to cope. They really were a lifeline."
This year, we're asking people to remember loved ones like Norma with a donation that will support our vital services in Nottinghamshire. Find out about our Light up a Life appeal here.