19th December 2019
Hospice provides crucial care at Christmas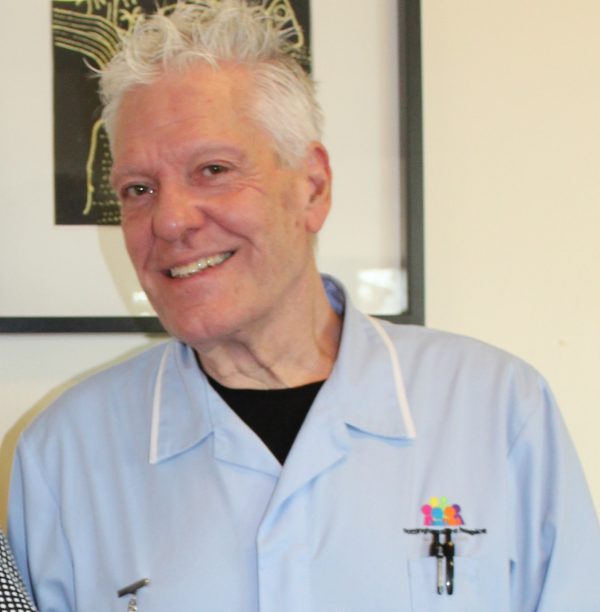 While people across Nottinghamshire are enjoying festive celebrations with friends and family, nurses and healthcare assistants from Nottinghamshire Hospice will be caring for terminally ill patients in their homes across the city and county.
The Hospice at Home service and Hospice Night Support service will continue throughout the Christmas period, providing care for people in the last weeks, days and hours of their lives and supporting their families through traumatic times.
Among them will be Healthcare Assistant Glyn Brownley, who has worked for the hospice for seven years. Glyn, who is scheduled to work Christmas Eve, Christmas Day and Boxing Day, says caring for terminally ill people at Christmastime is especially poignant.
"The job becomes more difficult as soon as the Christmas tree goes up because it's harder for families. It's the same job, but it pulls at the heartstrings more. Families are extra vulnerable at this time of year so we need to be especially sensitive."
Glyn has worked for the last few Christmases, and last year one of his patients died on Christmas day.
"People die seven days a week and they die on Christmas day. That's why I do the job. It's harder for families at Christmas as it's a time when everyone's supposed to be merry. You can pull up at a house where someone is dying, and next door people are partying because it's Christmas. It makes losing someone especially raw."
One family all too aware of this is the family of Lottie Pacey. Lottie lived an active independent life in her home in Newthorpe, Nottiinghamshire, well into her 90s until last Autumn when she was taken into hospital after having a fall. After this her health declined and she developed heart failure. She was admitted to hospital in late November but was keen to be home with family close by so was discharged in mid-December after which Nottinghamshire Hospice stepped in with Hospice at Home care at night.
Her daughter Linda said: "For the first few days before the hospice got involved I stayed there day and night but when the nurses started coming in at night it gave me a break. It meant I could go home and get some sleep. It gave me peace of mind knowing she was being well looked after.
"The nurses were brilliant. I was happy to leave my mum in their care, knowing that she was safe. I can't fault the service we received from the hospice."
Care at Christmas
The care provided eased pressure on Linda and other family members in the run up to Christmas and meant that Lottie, whose large family included five siblings, 30 grandchildren plus great-grandchildren, had plenty of company over the festive period.
"It is important that this service is available all year round but especially important at Christmas as it meant she got to see a lot of family members who she would probably not have seen if she'd been in hospital. They knew exactly where she was and it was much easier for them to come and see her at home than it would have been if she'd been in hospital," Linda added.
The hospice continued to provide overnight care for Lottie each night including Christmas Eve. She died on Christmas day with family around her. She was 95.
There are currently more than 60 Hospice at Home staff caring for more than 100 patients across Nottinghamshire. There are two Hospice Night Support teams working each night, including over Christmas.