19th October 2023
Light up a Life: Alice's story.
When Alice Hyland was diagnosed with lung cancer in May 2021, it came as a shock to family members. They assumed her symptoms of tiredness, weight loss and reduced appetite were due to vascular dementia, which she had been diagnosed with several years earlier.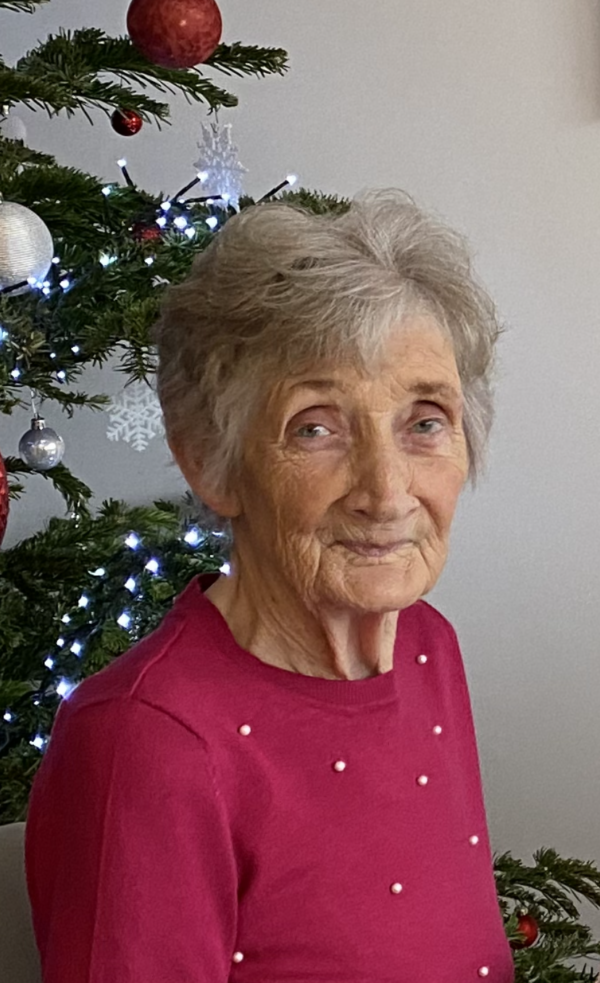 Alice attended weekly wellbeing sessions at the hospice where she enjoyed arts and crafts sessions and meeting other patients and volunteers.
Her daughter, Sue, said. "The wellbeing sessions gave Mum the opportunity to be in different surroundings with various people. We have very fond memories of those sessions. Mum made some personalised bracelets for her grandchildren, which I know they treasure."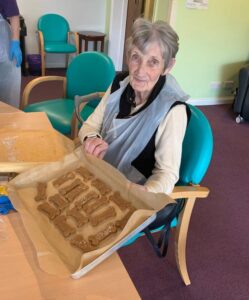 Support at home
When Alice became more poorly last year, the hospice stepped in with Hospice in your Home care, which enabled her to stay in what had been the family home for 45 years.
For the last two months of her life, she was confined to bed, and her six children provided 24-hour care between them, with help from the hospice teams.
"This was a very difficult period to juggle," said Sue. "But the help from the hospice gave us some respite and meant Mum could stay in her home comfortably with the best support and care.
Lifeline
"Mum only ever wanted to stay at home, and with her dementia, it was important for us as a family to deliver on that wish – which we also shared.
"The hospice was a lifeline, especially in the last few days. To have a specialist healthcare professional present, monitoring Mum and explaining what changes to expect, was so vital. It actually made Mum's passing so calm and peaceful."
Alice passed away in August last year, aged 84, at home, with family members present.
"A comfort blanket round all of us"
Lisa, another of Alice's daughters, said: "I remember feeling so very scared in those final few days and having Anita and Donna from the hospice for the end of life care was like wrapping a comfort blanket around not only mum but all of us too. I'll be forever grateful for their kind support that significantly helped mum passing away be so peaceful."
Support for all the family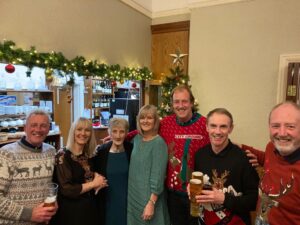 Other family members echoed how much they valued the hospice care.
Jez, Alice's son said: "The knowledge and experience of the carers, particularly in the final stages, together with the communication of 'what will happen next', the empathy and professionalism was so, so important and will live with me forever. It was as if they cared as much about my mum as I did. Can't thank them enough."
Mick, another son, said "Mum's story just emphasises that even with a caring loving family you can't substitute the professional help the hospice provided when we needed them most."
Fundraising in Alice's memory
In September, ten members of Alice's family ran the Robin Hood half marathon to support the hospice, raising more than £1,600.
This year, we're asking people to remember loved ones like Alice, with a  donation that will support our vital care services in Nottinghamshire. Find out about the Light up a Life appeal here.