19th November 2019
Light up a Life campaign invites people to remember loved ones at Christmas

---
---
This Christmas, Nottinghamshire Hospice invites families and friends to celebrate the lives of loved ones by dedicating a light on our Tree of Lights in our annual Light up a Life appeal.
Members of the public are invited to an event on Saturday 7 December which starts with a memorial service at St Mary's Church followed by the lighting of the hospice Christmas tree outside the church. Chef Laurence Henry – who won Masterchef Professionals last year – will switch on the lights after which mulled wine, hot chocolate and mince pies will be provided.
Harry Alker, of West Bridgford, Nottingham, started supporting Light up a Life after his wife Melanie died in April 2016 from cancer. Nottinghamshire Hospice provided overnight Hospice at Home care for Melanie at the end of her life. Harry and his step-daughter Louise (the eldest of Melanie's two daughters) have attended every Light up a Life event since then.
Harry said "The first Christmas after Melanie died it was still very raw and a group of the family came to the Light up a Life event at the Castle. Since then, Louise and I have been to each one, as Louise still lives locally, and we find them a poignant and moving occasion.
"I'm still in the grieving process and although it never goes away these kinds of events are a mechanism to carry on working through a series of milestones that allow me to focus."
When Melanie was diagnosed, the cancer had already spread to her liver, adrenal glands and brain. She received chemotherapy treatment which bought her more time with loved ones and a few weeks before she died, Harry and Melanie celebrated their 20th wedding anniversary with their extended family.
Harry cared for Melanie at home until he realised he needed help. Initially the family had support from District Nurses then the hospice stepped in just before the end, taking pressure off the family and allowing Melanie to continue being cared for at the couple's West Bridgford home.
Harry said: "I was doing a caring role right up until the end, which became more and more difficult as Melanie became more ill. Eventually it became 24/7 as Melanie needed medication and pain relief every couple of hours. I realised that I also needed some support.
"For the last couple of nights nurses came and stayed overnight then after two nights Melanie died. By then the family were camped out at the house so most of the family were around her. We all thought how good the nurse was who was there at the end. It was such wonderful support.
"The hospice has a particular significance for us because of the help we received right towards the end. We were really impressed so we thought the hospice was the right place to support."
Care at Christmas
Light up a Life is part of a wider Care at Christmas campaign aimed at raising vital funds for Nottinghamshire Hospice's Night Support service, launched a year ago.
One of the first people to use the service was 80-year-old Alice Toseland, who was given just weeks to live when she learnt that her kidney cancer had spread. Last December Alice became very poorly and went into a hospital-based palliative care centre. She was determined to come home for Christmas so the Hospice Night Support service stepped in to enable that to happen.
Alice was home with family throughout the Christmas period and died early in the new year. Her daughter Lynda said: "Mum insisted on coming home two days before Christmas. It was important that she was at home surrounded by family.
"The hospice helped us all through Christmas and new year. I cannot thank you enough for your constant help with my mum especially towards the end."
Gemma Taylor-Mahon, Fundraising Manager at Nottinghamshire Hospice, says: "Our Light up a Life celebration is free to attend and open to everyone, regardless of faith.
"By dedicating a light on our tree and making a donation, you will help more people like Alice to spend Christmas at home with their families. During the festive period we'll be providing care to people living with terminal illness across Nottinghamshire and emotional support to their families and carers, so that they can spend Christmas together."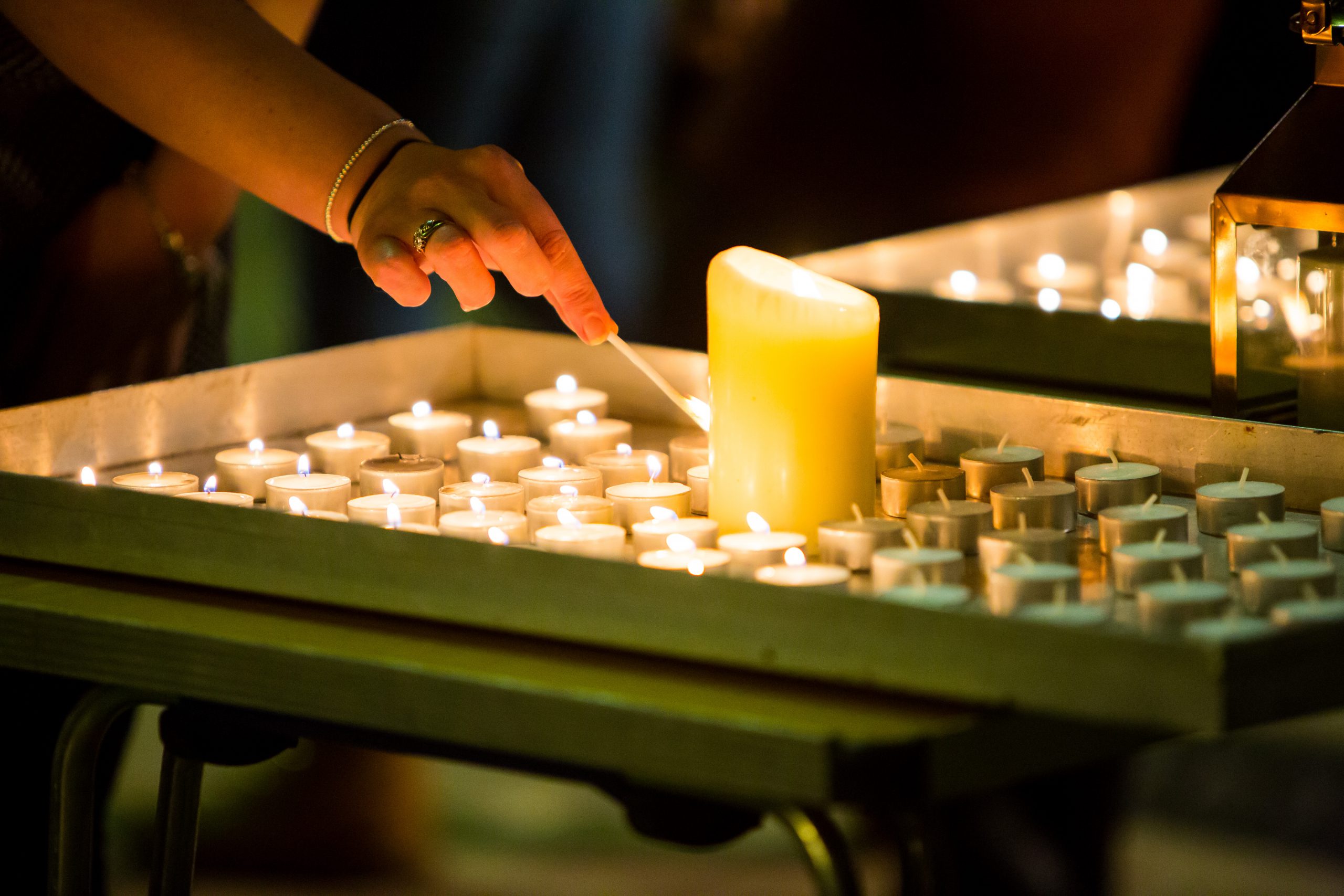 Timings for the Light up a Life event are as follows:
4:00 pm: Memorial Service at St Mary's Church, Nottingham, NG1 1HN
5:00 pm: Chef Laurence Henry will switch on the lights on the Hospice Tree of Lights, followed by carols round the tree. Refreshments will be served afterwards until 6pm.
You can find out more about our event and dedicate a light here.