Winter is a time for reflection. Times of remembrance and celebration make us appreciate those we care about and think fondly of those we have lost
Each year, Light Up a Life brings the Nottinghamshire community together to remember loved ones and celebrate their lives, with each light on our tree shining bright in memory of someone special.
Light Up a Life
Thank you to The A.W. Lymn Centenary Foundation who kindly funded this film.
Your generous donations will not only shine a light on the memory of those special people but will also light up the lives of those we'll be caring for throughout the festive period and beyond.
At Nottinghamshire Hospice, our care continues day and night throughout the year, and Christmas is no exception.
Throughout the festive season, our nursing teams will be out and about across the city and county caring for people in their own homes in the last weeks, days and hours of their lives.
Help us continue to be there for families by supporting our Light up a Life appeal
Your support will make a difference
This will be Frank's first Christmas without his beloved wife Joan. Nottinghamshire Hospice provided a care package which allowed the couple to be together at the end of her life. Frank is supporting Light Up a Life this year in memory of Joan, so that others can benefit from the same care.
Frank says: "Without the hospice care I don't know how I would have coped. It enabled me to bring her home. The hospice helped us enormously. The main thing was we were together. The hospice is a fantastic place. The whole organisation is marvellous."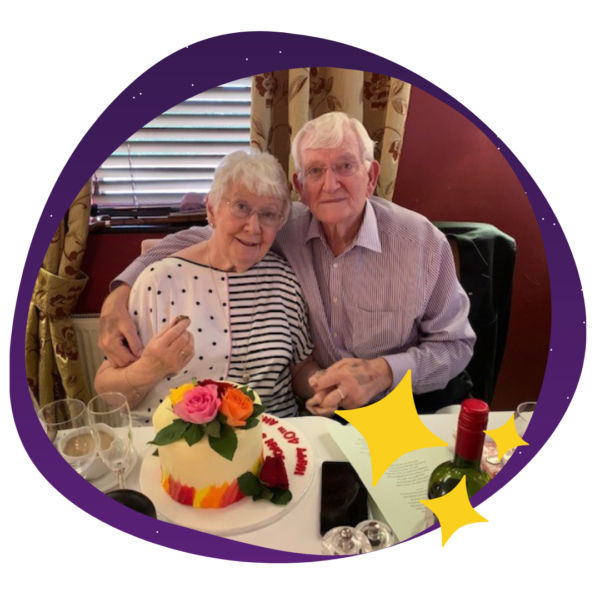 Your donation will not only shine a light on the memory of the people special to you, but will also light up the lives of those we will be caring for during December and beyond:

More ways to light up lives