22nd November 2022
Mapperley family lights historic tower in Rita's memory
Tonight our tower is lit blue in memory of Rita Redgate, on what would have been her 79th birthday.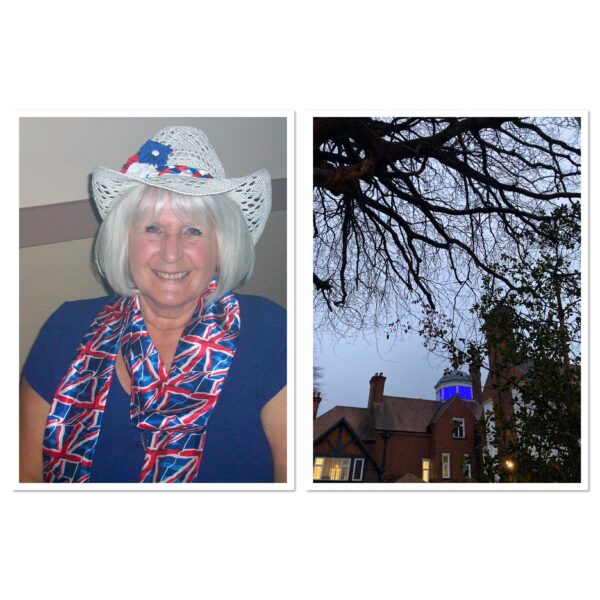 Rita's husband Philip and family members collected donations of nearly £1,000 at Rita's funeral after she passed away in January.
They chose to support the hospice because Rita had been a regular at our Day Therapy unit before the pandemic and continued to receive support visits once the hospice was closed to visitors in lockdown.
Philip, who met Rita when he was 22 and she was 17, said she loved her weekly visits to the hospice.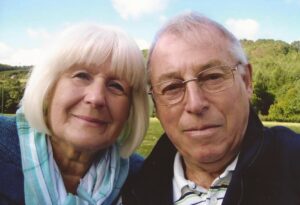 "At first she was apprehensive about coming because of the stigma attached to the word hospice, but when she started visiting she quickly got to know people and the stigma disappeared," he said.
"She looked forward to Wednesdays when she came. She loved all the activities especially crafting and she made good friends at the hospice."
Rita even held a tarantula and other exotic animals on a visit to the hospice by White Post Farm.
"When COVID came and Rita could no longer come to the hospice, she was really sad.  The hospice was a big part of her life," Philip added.
The couple, who had been together 61 years and married for 53 years, met when Rita worked in a lace factory in Mapperley and Phillip was a tool maker. They got chatting outside the Porchester pub. They married at St Jude's Church in Mapperley.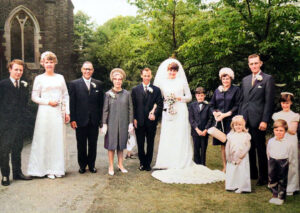 They later both worked at Raleigh where Philip started as a tool maker then became a tool designer and later a production engineer. Rita became a midday supervisor at a school for special needs children. They both retired in the late 1990s.
Diagnosis
Rita was diagnosed with idiopathic pulmonary fibrosis, a lung condition which makes breathing increasingly difficult. During the last two years she became more poorly and was on oxygen 24/7, but Philip was determined to care for her at home, which he did with the help of carers and community nurses.
Now as Philip faces his first Christmas without Rita, the family have chosen to light the hospice tower blue in her memory.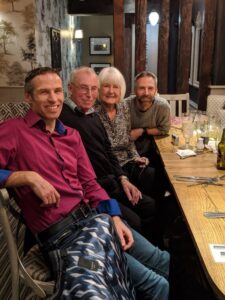 Philip, who has two sons, four granddaughters and a great grandchild on the way, said: "It's a special way of remembering her on her birthday and a nice way of showing support for the hospice."
During our Light up a Life appeal, you can light our historic tower for a night in a colour of your choice in memory of someone special. Let your loved one's memory shine out as a beacon of hope across the city. Find out more here