24th April 2020
New response service helps prevent hospital admissions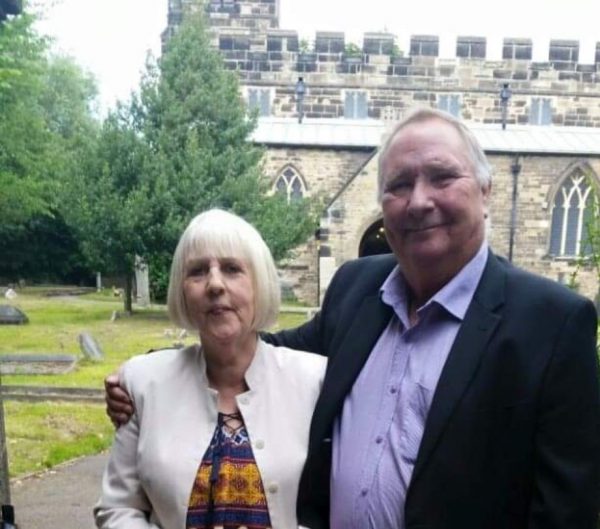 24th April 2020
Patients with a terminal illness across Nottinghamshire can benefit from a new daytime visiting service set up by Nottinghamshire Hospice in response to the Covid-19 pandemic.
The new Hospice Outreach and Discharge Service – set to launch next week – combines urgent personal care and emotional support with therapies previously provided at the hospice, and is geared up to respond quickly to prevent people from being admitted to hospital or to support people to come home, keeping NHS beds free for Covid-19 patients.
The service, funded with help from a £4,000 grant from the National Emergencies Trust will take referrals from patients, carers and health workers across Greater Nottinghamshire.
Jo Polkey, Director of Care at Nottinghamshire Hospice, said: "Since the pandemic began we've experienced high levels of calls on our services and we've needed to adapt fast.
"This new visiting service complements our existing Hospice at Home and Hospice Night Support services, meaning more support over the 24 hour period for patients in their own homes at the end of their lives and for their carers."
Help on offer includes personal care (mouth care, continence and pressure area care), assistance with moving and handling, help with medication and providing drinks or a light meal. The team will also give emotional support for patients and carers.
Recently the hospice stepped in to help Gotham man Bruce Osborne return home from hospital after he received an end of life diagnosis. Bruce, who had cancer, COPD, diabetes and fibrosis had been in Leicestershire's Glenfield Hospital since late February. He wanted to be at home and since lockdown his family hadn't been able to visit. Although he had tested negative for Covid-19, the family worried that the longer he stayed in hospital the more likely he was to catch the virus, which would mean he had to die in hospital alone.
His daughter Justine phoned the hospice who stepped in straight away with day and night care to enable Bruce to be at home, where he died six days later.
Justine said: "I made a random call to the hospice and was offered dedicated support without hesitation which had an immediate impact as the ward booked an ambulance for him to come home. Mum was genuinely not expecting Daddy to die so quickly or prepared for what was to come, so your team helped her get her head around the severity of the quickly deteriorating situation.
"Daddy wanted to be at home. In these extraordinary times your constant presence was truly a gift and our small family are truly grateful. It gave him a peaceful and contented death. He knew he was home."
The new service will be up and running from Monday 27th April  To make a referral, phone 0115 962 1222
 Nottinghamshire Hospice is anticipating a shortfall in funding of £150,000 due to shop closures and event cancellation during lockdown. It recently launched its Forget Us Not appeal to raise funds to address the shortfall. You can support the appeal here.