5th July 2023
Nottinghamshire Hospice launches urgent Grief Appeal 
Charity faces unprecedented demand from grieving families in Nottingham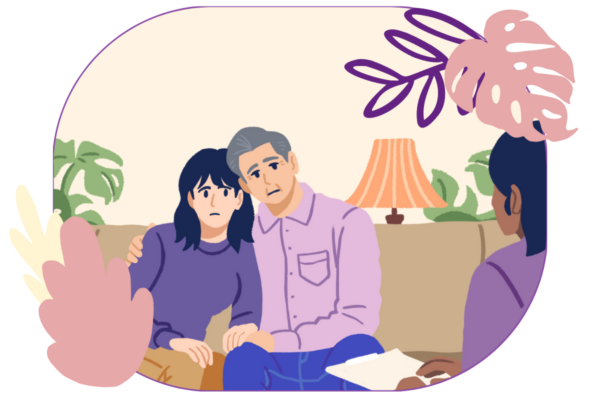 Nottinghamshire Hospice is facing huge demand for its Bereavement Support services, which has led to a waiting list for their help. The charity has now launched an appeal, asking people from across the city and county to help them expand their services and support those suffering the loss of a loved one.
---
Help us support more people who need us, by donating to our Grief Appeal today. No one should face grief alone.

---
Support in the darkest days
The hospice has provided care and support to people dying in Nottinghamshire for over 40 years. As well as taking hospice services to people's homes and providing Wellbeing activities for patients with a life limiting illness, the hospice offers Bereavement Support, providing a lifeline to people during the darkest periods of their lives.
This includes emotional support sessions, one-to-one counselling, online group therapy or peer support groups. Support can be before or after bereavement and is available free to everyone across Nottingham.
Emma's story
One person who turned to the Hospice for help was 32-year-old Emma from Beeston, whose father Leroy died unexpectedly in 2021, just months after she gave birth to her daughter.
Emma, who received 12 free counselling sessions from the hospice, said: "Dad died suddenly in 2021 and losing him came at a confusing time. I'd just given birth, so coming to terms with his death was incredibly difficult – I'd lost my dad, and my baby would never know her grandfather.
"It didn't seem fair to lose such an important part of my life, at a time that should have been so happy. "
"Bereavement Support is a wonderful service that I'd recommend to anyone experiencing grief. We don't tend to talk about death very much, but I found it really helpful to open up to someone."
"Lifeline"
Debbie Hastings, Bereavement Support Services Manager at Nottinghamshire Hospice, pictured below, added: "Our Bereavement Support is a vital part of the help we give to people affected by a life-limiting diagnosis. Alongside our Wellbeing offer and the care we deliver, the psychological and emotional support we provide is a lifeline to people experiencing grief.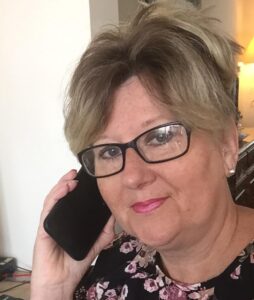 "We've seen more and more people reach out to us, and we know that we need to expand to meet the needs of our community. By raising vital funds, we can make sure people are not left to suffer loss on their own and can take pressure off other healthcare services in Nottinghamshire."
Expansion plans
Money raised will be invested in the expansion of the Bereavement Support services, including the recruitment of new counsellors and supporting volunteer counsellors. It will also help the hospice take its Bereavement Services out into the community, so more people can access their help.